Cause for Sainthood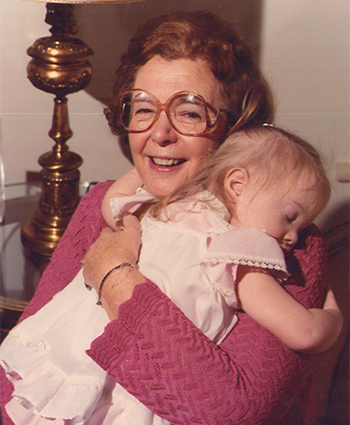 Throughout a lifetime of service, Dr. Gertrude A. Barber knew many titles: administrator, leader, innovator. But the title that always seemed to fit her best was simply "teacher." In that role, Dr. Barber not only expanded the horizons of hundreds — if not thousands — of children, but also taught a community and even a nation how to ensure better, more enriching lives for individuals with disabilities. Through her example and her leadership, she transformed a system. But even more significantly, she changed attitudes about people with disabilities. 
A devout Catholic, Dr. Barber's faith was a prism through which she saw the world. The philosophy for the organization that she founded begins: "all persons are children of God." To her, this was the basis for all of her work that began and expanded community-based services for children and adults with disabilities. She also saw this mission as a way for all of society to become closer to God through service to others. As she often said in encouraging others to support her work, "if you want to get to heaven someday you'd better get on board!"
In the years following her death, family, friends, and supporters worked to carry on her legacy through the work of what is now the Barber National Institute. While the organization has continued to grow to meet new and emerging needs, the more than 3,000 employees now serving more than 6,300 children and adults and their families continue to draw inspiration from the dedication and vision of its founder.
A group of those who knew Dr. Barber formally appealed to Bishop Lawrence Persico of the Diocese of Erie to begin the cause for canonization.