Supporting The Cause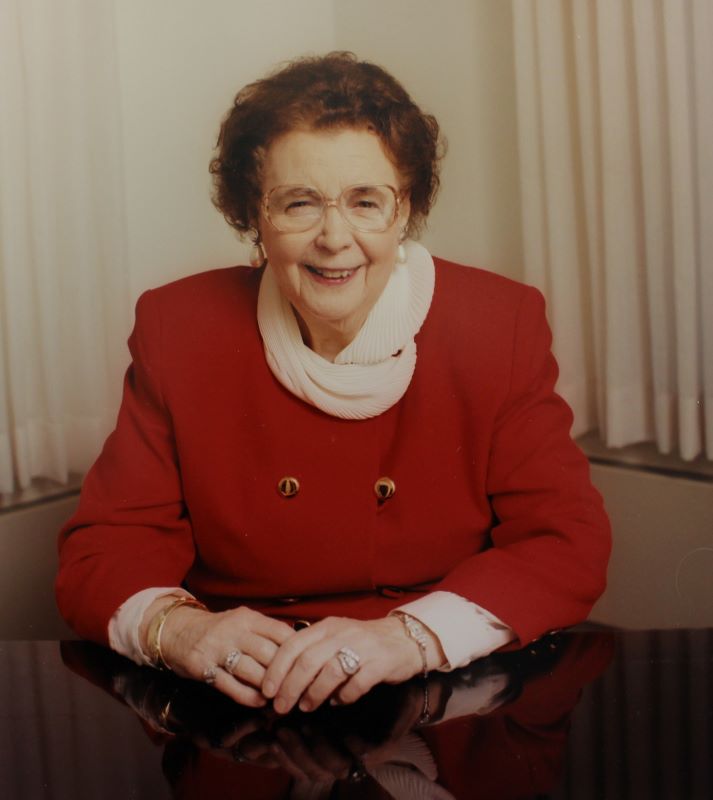 During her life, Dr. Gertrude Barber encouraged parents to have dreams for their children, worked to bring opportunity and acceptance to those long kept at the margins, and inspired society to change the way it had always thought about children and adults with disabilities. She regarded all persons as "children of God" and celebrated the inherent uniqueness in every individual while believing that we are all more alike than we are different. As her cause for sainthood is considered, those who believe in Dr. Barber's mission are invited to support the effort through prayer, by sharing their testimony and by donating to support efforts to share her story.

Donate
The Cause for Gertrude Barber is a 501c3 non-profit corporation that has been established to support the work of the Association for the Cause of Gertrude A. Barber. This includes funding communications efforts to advance the cause for sainthood. This effort is focused on sharing the story of Dr. Barber's work to bring hope and opportunity to children and adults with disabilities – work that continues today. If you would like to help spread the good news about Dr. Barber's work and the cause for sainthood, please consider making a donation. Your gift may be tax-deductible.




Say a Prayer
Prayer for the Beatification and Canonization of Gertrude A. Barber     
Merciful Father,
You guided Your servant, Gertrude Barber,
to a lifetime ministry of bringing hope to children and
their parents as they faced the often overwhelming
challenges of living with autism and disabilities,
while inspiring us to recognize all individuals
as people of God.
We know you hear our prayers
as we gather in Your name:
If it is in Your design that Gertrude be glorified by the
Church, so as to further her extraordinary mission,
show us Your will. Grant us the grace to hear your
answer and commit ourselves to take up her cause by
the merits of Jesus Christ, Our Lord, Amen.

Imprimatur:
The Most Rev. Lawrence T. Persico, J.C.L.
Bishop of Erie
11 December 2019