Continuing the Dream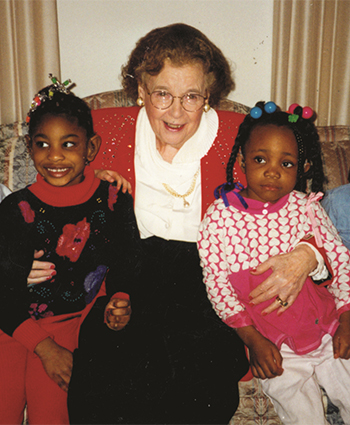 By the 1960s, the needs – and the potential – of persons with disabilities were coming into sharper focus both locally and nationally. At the same time, the Barber Center continued to flourish and in 1966, when Congress passed landmark legislation establishing services for children and adults with disabilities, Gertrude's center in Erie initiated many new programs to meet the needs of individuals and their families. Construction began for a new complex next to the former Lakeview Hospital in 1968, and the Barber Center opened a satellite facility in Corry, Pa. a year later.
In the early 1970s, legislation in Pennsylvania sought to return to their home communities hundreds of individuals who had been living in institutions. The Barber Center soon opened the first community group homes in Erie for adults who had resided at Polk State Center. An often-heard expression of joy from the people who moved to these facilities was: "Dr. Barber brought me home."
Indeed, leading the charge at every level for advancement in the treatment of the disabled was Dr. Gertrude Barber. She met with presidents, senators, scientists, university presidents, social workers, celebrities – anyone who could further the cause for better treatment for individuals with disabilities. With an influx of individuals returning to the community, many new day services were established at the Barber Center to teach adults vocational and basic literacy skills. 
Under Gertrude's direction, the number of group residences in Erie County grew and there are currently more than 50 homes. The Barber Center opened a satellite facility in Girard in 1973, and in 1990 expanded to the Philadelphia area. Today, the Barber National Institute operates more than 26 residential group homes in Southwestern Pennsylvania. In 1999, the Barber Center began providing Allegheny County with group homes and adult day programs.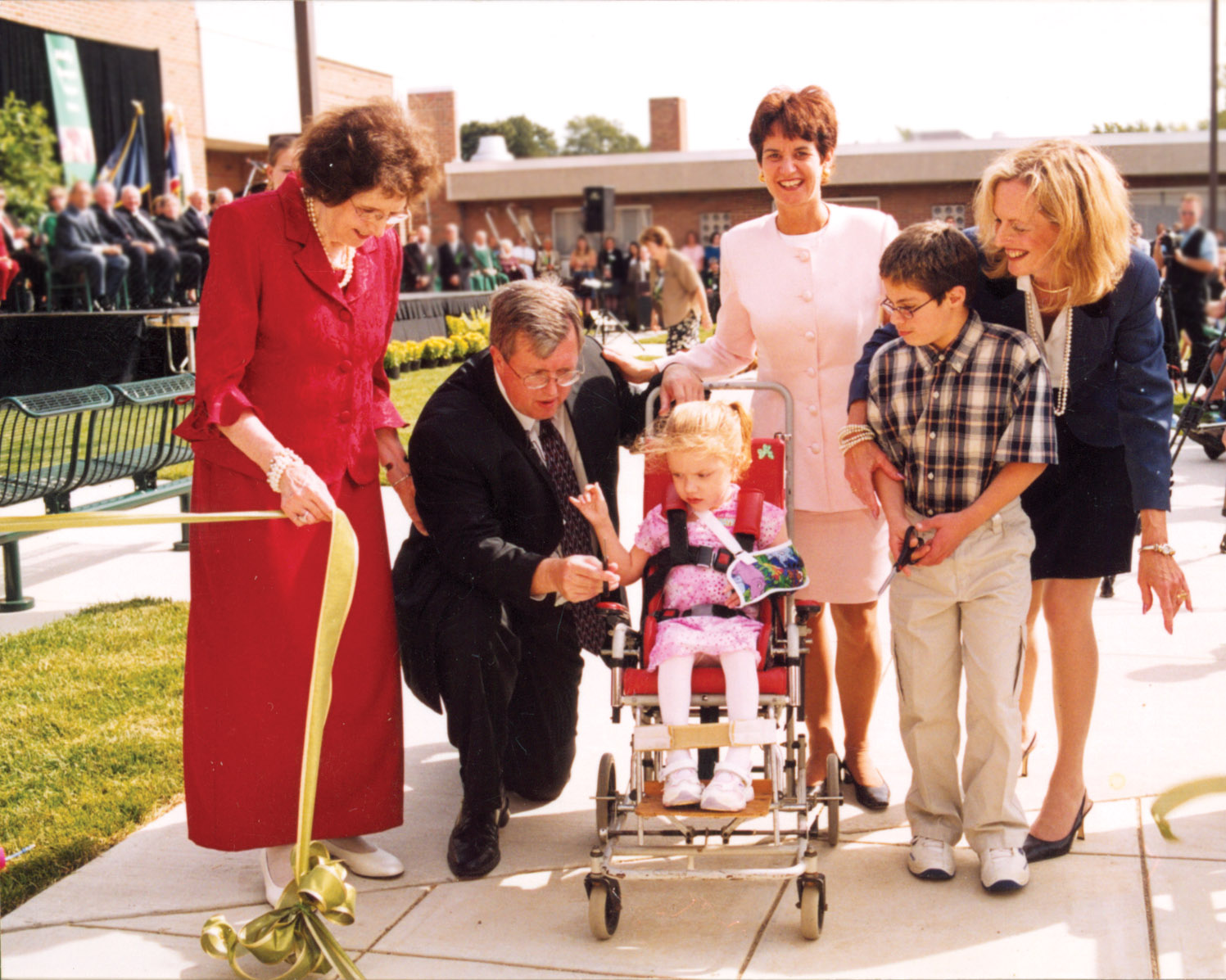 As the 20th century began to draw to a close, Gertrude launched Project 2000 to create a national institute in Erie for research, education, and state-of-the-art services in the field of disabilities. Through all of the advances and growth that the Barber National Institute has experienced, the mission has remained the same one that Gertrude established 60 years earlier: to provide children and adults with hope and opportunity as they strive toward more fulfilling and productive lives.
Most remarkable was the level of personal attention and hands-on care provided by Dr. Gertrude Barber herself. Until her death in 2000, she was the person in Erie, the state of Pennsylvania, and indeed throughout all of North America most responsible for leading the fight to improve the lives of society's most vulnerable individuals. Fortunately, her dedication and vision continue to inspire others to carry out her mission of hope for the children and adults she dedicated her life to serving.